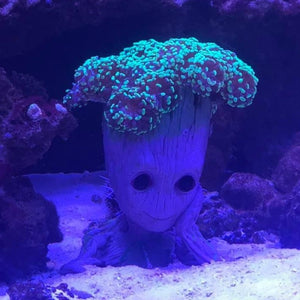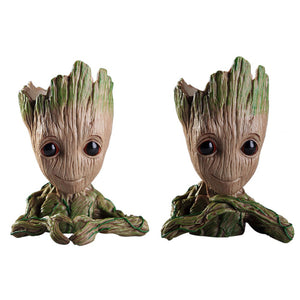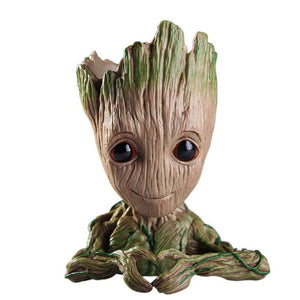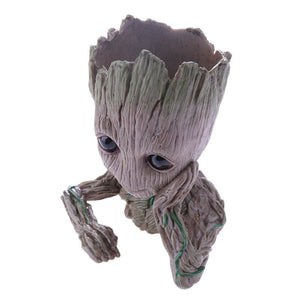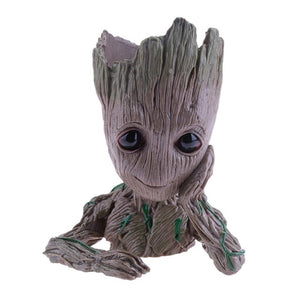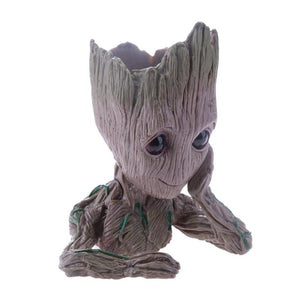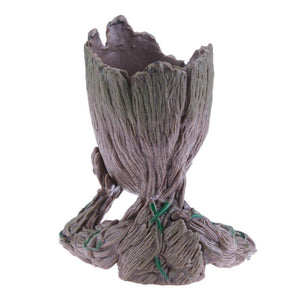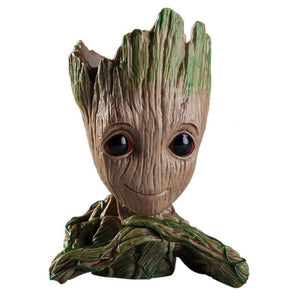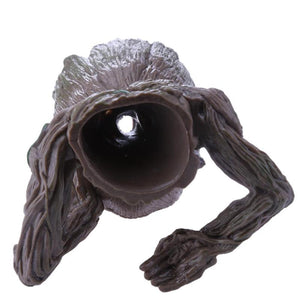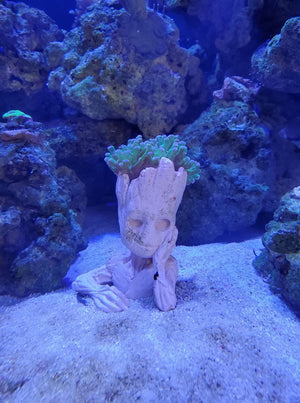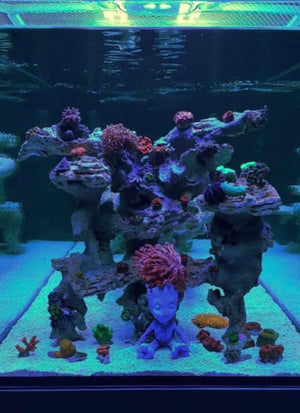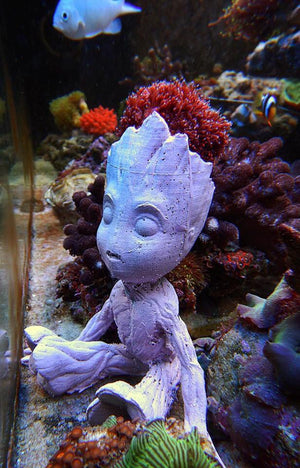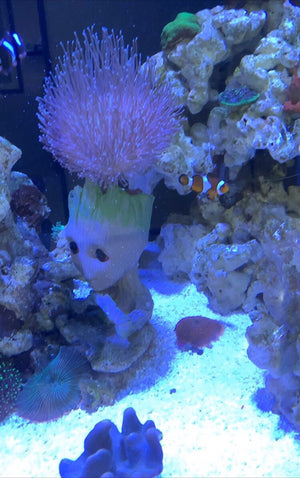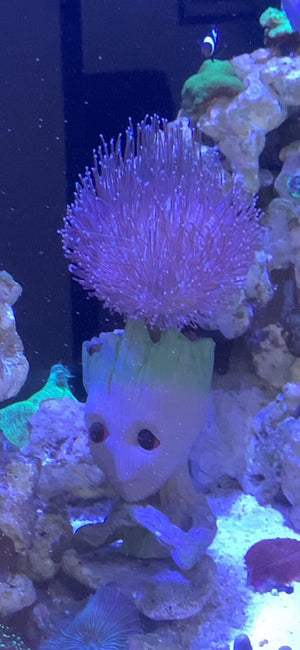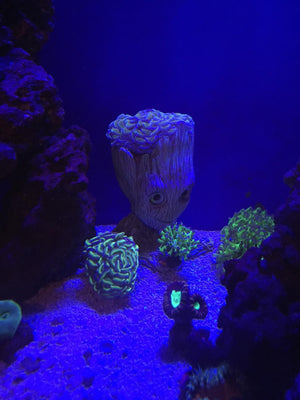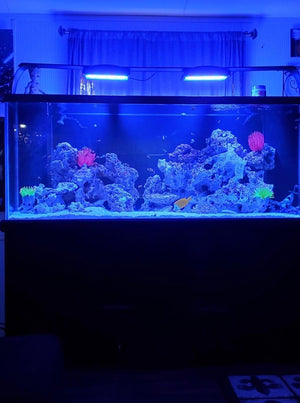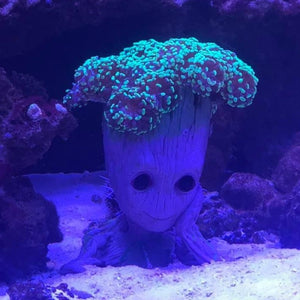 GROOT
Add some character to your aquarium with GROOT! GROOT will add some instantaneous creativity to your aquarium in a fun matter by acting as the guardian of your aquarium!
GROOT features a built in hollow head that allows you to keep anemones or other types of corals and inverts in it. Placing anemones in GROOTS head would give it a unique and one of a kind hair dew that sways back and forth with your aquariums water flow! 
Placing your anemone inside of GROOTS head would essentially allow you to keep your anemones in one place. Not only does it keep your anemone in one place, it also helps to prevent your anemone from stinging your other expensive pieces of coral, invertebrates and fish within your aquarium. By keeping your anemone in GROOTS head, you are given the ability to have more space in your aquarium resulting in the addition of more different types of corals!
With GROOT's help, you can save precious time as you no longer have to continuously re-arrange and fix your aqua-scape because of your anemone. With this underwater guardian, you can keep you anemone in one place without it always moving; making it easier for you to feed it.
GROOT measures five inches tall, three inches in width, and has an open head that measures to be three inches deep as well. GROOT is crafted from industry leading reef and fish safe materials that are guaranteed to last a lifetime!
GROOT also features realistic details that naturally blend in with your corals and rock work, making your aquarium pop and giving your aquarium an added sense of creativity!
As with everything you place in your aquarium, we always recommend washing down and passing anything you place in your aquarium with water to remove any potential bacteria, dust, and etc. GROOT is created with aquarium safe resin which is essentially the same resin that is used to create other types of aquarium decor. 
Also as an FYI, we included photos of GROOT on this listing of when it was in its development stages to show everyone what it has gone through to be what it is today. GROOT was essentially designed based on polls conducted on instagram (@wet.aquatics) where people could vote on what they liked best. This included certain styles, details, colors, shapes, and etc., and in away GROOT was created by the followers of Wet Aquatics on Instagram! GROOT has been officialize and now comes in three forms. These forms can be seen and picked on by simply clicking on the drop down menu on this listing labeled as "Forms!"  
Features:
Comes in at five(5) inches tall, three(3) inches in width, and three(3) inches deep in its open head!
Make your aquarium POP by placing your anemone in its head and watching it sway in your aquariums water flow!
Crafted from industry leading

reef and fish safe materials

.