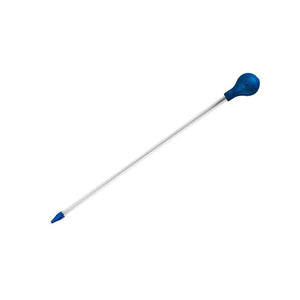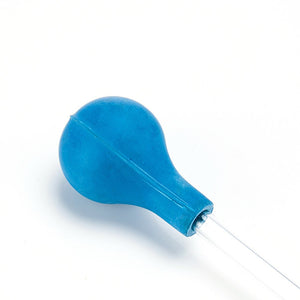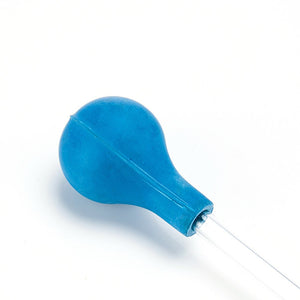 Feeding Siphon
Feeding your delicate corals and invertebrates has never been EASIER! The Wet Aquatics Feeding Siphon defends its name by successfully delivering food and nutrients to your corals, invertebrates and even shy fish within your aquarium.
Crafted from a 16inch thin acrylic shaft and featuring a rubber squeeze knob, the Feeding Siphon is the perfect tool for your aquarium as it can essentially reach any area within your tank. Thanks to its ergonomic and slip free design, the Feeding Siphon sits firmly in your hand while feeding your aquariums habitants, greatly reducing the potential of having to dive in your aquarium to get it if it slips from your hands. 
The rubber knob at the end of siphon is the backbone of the Feeding Siphon. Simply squeeze the rubber knob at the end prior to placing it in the desired feeding or nutrient solution that you feed your corals, invertebrates, and fish with. Once this step is completed, stop squeezing the rubber knob and watch the desired feeding or nutrient solution be sucked in to the siphon! From here, you can begin feeding your aquariums dwellers with ease!