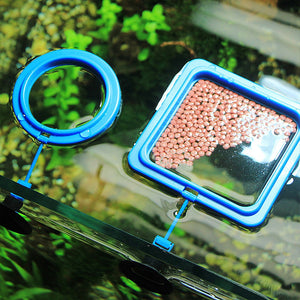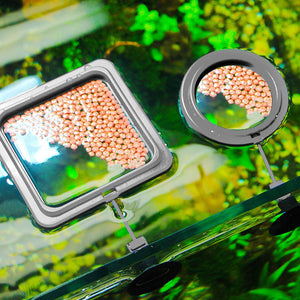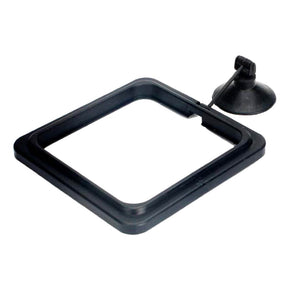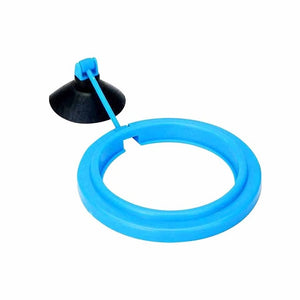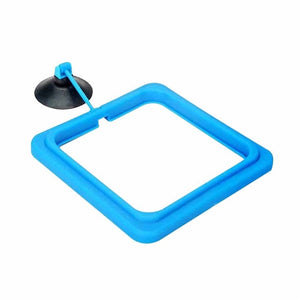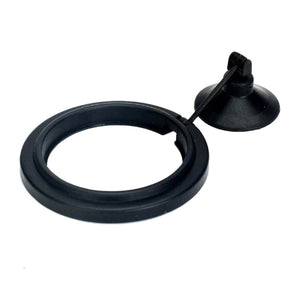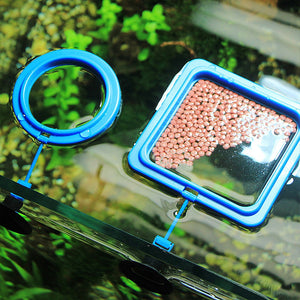 Master Feeding Ring
Originally designed, manufactured, and sold by Wet Aquatics (thats us!), we set out to create something that could save loads of fish food from going to waste while boosting water quality and making it easier for fish to feed. We are happy to introduce to you the Master Feeding Ring!
The Master Feeding Ring is crafted out of fish and reef safe plastic and is able to stick to the glass or acrylic of your aquarium using our specially designed heavy duty suction cup.
The Master Feeding Ring is able to confine the fish food you put in your aquarium in to one place, making it easier for fish to feed and saving YOU money!
That said because it is able to keep the food in one area, your aquariums filter will be unable to blow the fish food around your aquarium which often times cause's food to wind up in your filter media or even under the gravel or decorations of your aquarium, therefore hindering the ability of your fish to eat that food; and as mentioned before, causing you to lose money as you will have to by more food more often.
The Master Feeding Ring also has the ability to boost water quality as it prevents your water clarity from becoming a bit obscured and attaining a bit a yellowish tint. It can do this by, as stated before, keeping the fish food in one area and preventing it from being sucked in to your filter and causing your filter to progressively become dirtier. 
The Master Feeding Ring can handle any kind of fish food of all sizes. The only type of food that will not be able to kept in the middle of this item is sinking foods such as Pleco wafers. 
The Master Feeding Ring also features a unique and patent pending suspension design! That said, every aquarium has some kind of current whether it be below the waters surface or just above it due to your filters outflow. That said, Our specially designed suction cup stays connected to the ring via a small plastic pole and as the Master Ring Feeder floats above and endures the miniature waves in your aquarium, the feeder will actually go up and down with the waves, further ensuring the food will not come out from the middle of the Master Feeding Ring!